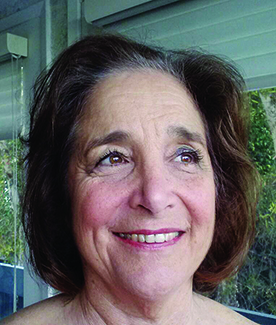 Millions of viewers worldwide relish a well done animated story. The Ojai Film Festival invites anyone who wants to learn how to develop an animated film to a "Destination Animation" seminar on Saturday, November 7 at 4 p.m.. Cathy Karol-Crowther, who teaches at Santa Monica City College in the Academy of Entertainment and Technology, will lead the seminar.
This seminar uses the eleven animations in the Festival, coupled with interviews with filmmakers, to address the creative process. After screening the films, filmmakers will discuss what inspired them, and what animation techniques they used and why they chose them. The presentation incorporates film, artwork and Zoom sessions
"It is a great joy to share my expertise in Animation with the Ojai Film Festival," Karol-Crowther, who jurors animations for the Festival, said. "This year's films are truly outstanding and NOT to be missed."
Cathy Karol-Crowther began her career in animation in 1973 as a background artist and assistant animator on TV specials, commercials, titles, and theme park films. Her eight independent animated short films played in film festivals world-wide. She is a member of the Short Films and Animation Branch of the Academy of Motion Picture Arts and Sciences.
The Ojai Film Festival also offers a Cinematographer Seminar with Steven Porter ASC on Saturday, November 7, and a seminar on Indie Filmmaking with Michelle Danner on Sunday, November 8.